Track Your Search Marketing From Click to Close!
Want to know the source of your web leads?
Resultrak* - our integrated Web Analytics solution allows you to automatically capture information such as search engine and keywords used and automatically adds this information to new leads.
*Resultrak fees additional - click for pricing.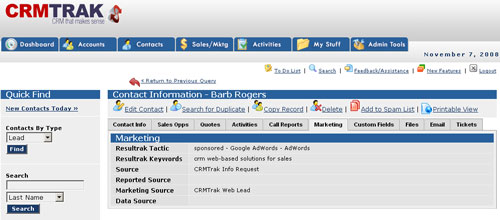 Each lead is automatically created with information from your search marketing campaign including keywords, adgroups, etc.